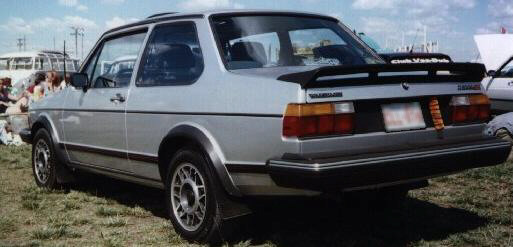 What do you mean a GLi 2 door?



All three magazine articles I have transcribed speak of the GLi as the "family-man's pocket-rocket". Four doors to fit the whole family.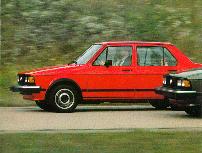 That's true, in the US.

We all know that the Germans have lots of cool VW's that we'll never see over here, or at least they get them first. A good example is the original GTi, which came out in Germany in, what, 1976? Meanwhile, the USA finally got a version of it in for the 1983 model year.

Well, every country seems to get different models or variants of the true German VW. VW of Brazil has tons of stuff that is different, or no longer sold in the States. The Beetle is still being built in Mexico. A four-door GTI, the 8V G-60 Syncro Rallye-Golf, a 4-door 16V G-60 Syncro Golf G-60 Limited, and the VR6 Syncro wagon Golf Variant have all been produced in Europe. And Canada gets different versions of the cars as well.

My main example here is the 1984 GLi 2-door. My car was purchased in the Canadian maritimes, I've spoken to others who own them, there's one at a scrap yard I'm always pulling parts off of, I see a 2-dr GLi driving around town every so often, there was even one for sale in the paper last week. So, the car is not a freak of VW, with only a few samples made, but a mainstream 'with a few still left on the lot' kind of car. Granted, the 2-dr Jetta is rare, and the GLi even rarer, but the cars were once easily available.

The Canadian GLi literature from 1984, clearly states that the GLi was abailable as a 2-door.



Other Canadian anomalies include the 1979-80 Rabbit GTi and the Passat G-60 Syncro.

If only VW Canada would get their act togeather and offer other such 'oddball' models. Personally, I'm dreaming of a A4 VW Bora 2-dr V6 TDI Syncro. Mmmmmmmmmm.....

-Dave


---
Posted for public interest, not for profit.
Volkswagen, Jetta, Rabbit, GTI, GLI and any other registered trademarks or reserved trademarks are property of their respective owners and appear without permission.
---
Go back...
---
11/06/2002